Home is where the heart is, and for many Filipinos living in Canada, home is a place filled with the warmth of family, the aroma of delicious Filipino dishes, and the comforting embrace of familiar entertainment.
One of the biggest challenges of living outside of the Philippines is staying connected to your culture and homeland. It's not just about maintaining relationships with loved ones back home; it's also about feeling that connection to the Philippines through shared experiences. Filipino entertainment, including teleseryes, movies, and variety shows, plays a crucial role in this.
With the advent of streaming platforms and digital content delivery, it's easier than ever for Filipinos in Canada to access their favorite shows and movies. Platforms like TFC (The Filipino Channel) and iWant TFC offer an extensive library of Filipino content, making it possible for Filipinos to immerse themselves in their culture from thousands of miles away.
While the content is readily available, there's a new and exciting way to make Filipino entertainment even more accessible and enjoyable. You can now use your points to redeem a 1-month FREE subscription to an iWantTFC Standard Plan on the OTT Remit app.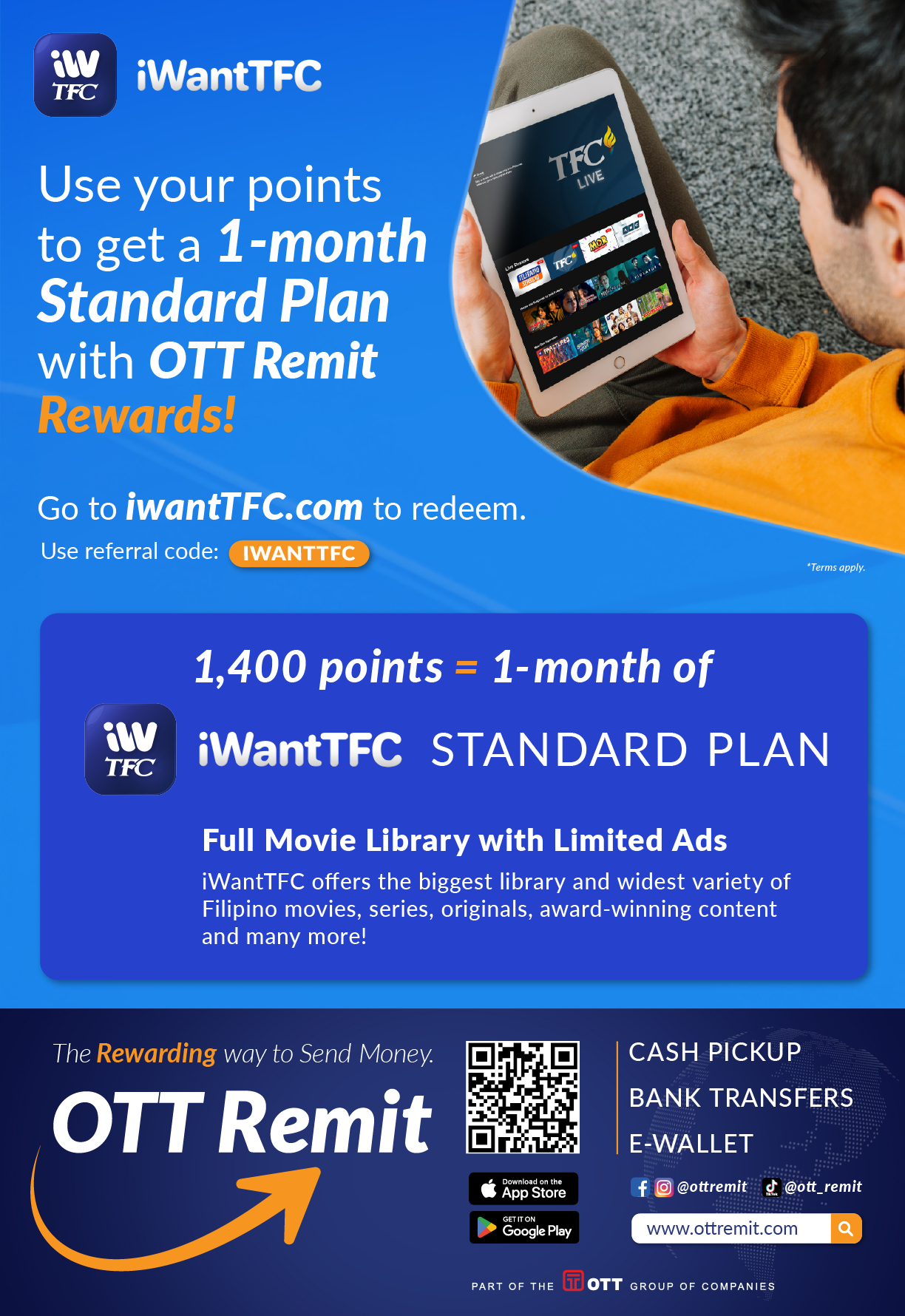 Sending money with OTT Remit and watching you favorite shows and movies on iWantTFC not only enhance convenience but also provide an avenue for Filipinos to create a sense of home, making your Canadian journey more enriching and meaningful. 
Disclaimer: The views and opinions expressed by the authors in this publication are their own and do not necessarily reflect the views of OTT Remit, OTT Financial Inc., and the OTT Group of Companies. This publication is provided for general information purposes only and should not be considered as exhaustive or comprehensive in covering all aspects of the discussed topics. It is not intended to replace seeking advice from a specialist or professional.