OTT Remit is introducing exciting August promos that will make your money transfer experience rewarding. These promos not only take care of your money transfer needs but also help you earn extra points.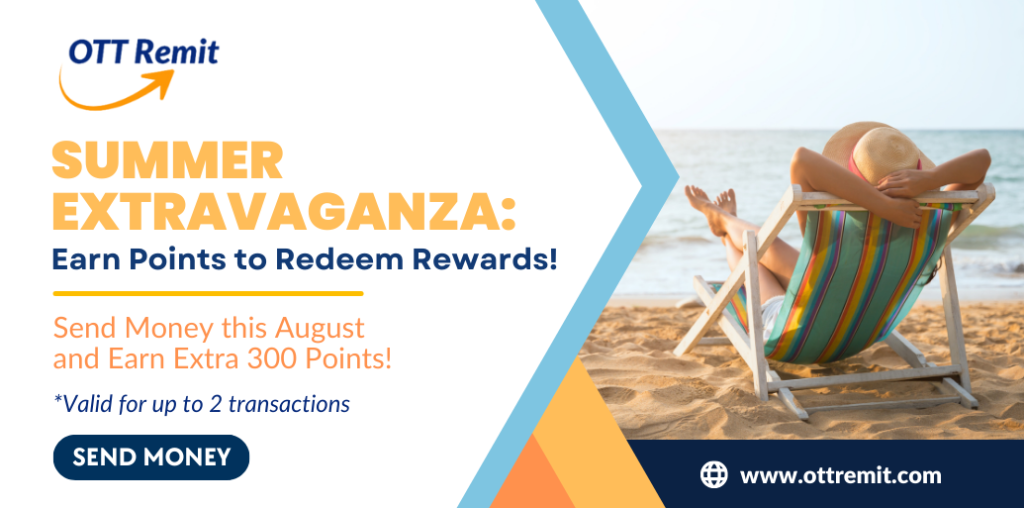 Back-to-School Made Easy
Preparing for the new academic year often involves sending money to loved ones abroad or back home. Whether you need to cover tuition fees, purchase textbooks, or provide additional support to your family, we offer convenience and benefits. OTT Remit's August promos present a fantastic opportunity for customers to send money conveniently while earning extra points.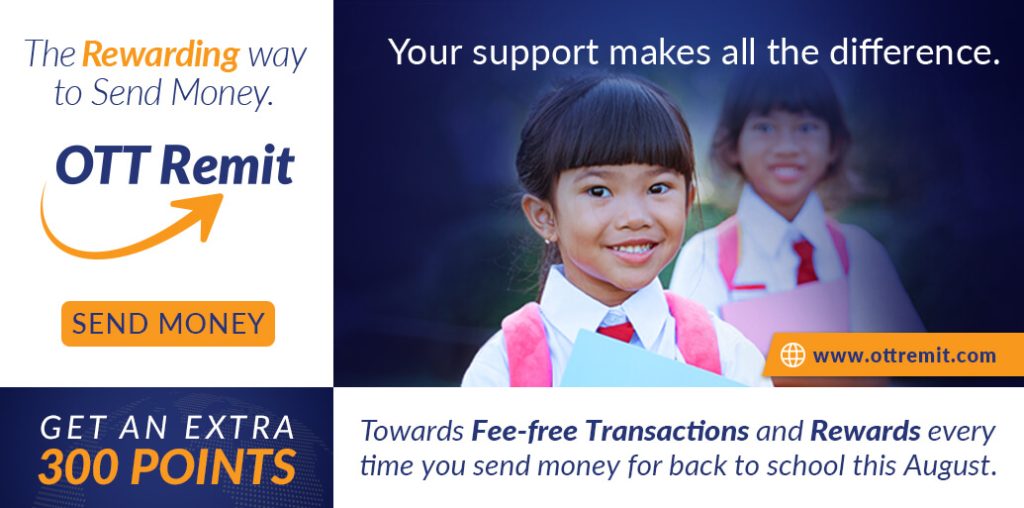 How to Participate
Customers will earn an additional 300 points to their OTT Remit account for every successful money transfer made during August. These points can be accumulated and redeemed for various rewards, such as discounts on future transactions and gift cards.
Don't miss this chance to make the most of your summer and back-to-school preparations. Use OTT Remit for your money transfer needs and take advantage of the extra points to earn rewards while supporting your loved ones!
Disclaimer: The views and opinions expressed by the authors in this publication are their own and do not necessarily reflect the views of OTT Remit, OTT Financial Inc., and the OTT Group of Companies. This publication is provided for general information purposes only and should not be considered as exhaustive or comprehensive in covering all aspects of the discussed topics. It is not intended to replace seeking advice from a specialist or professional.