OTT Remit, an international remittance service provider, is proud to announce its partnership with b2Bpreneur, a Toronto organization that empowers children and youth to develop an entrepreneurial mindset and use it to improve the world.
Today's Kids are Tomorrow's Business Leaders
OTT Remit and b2Bpreneur believe in the power of dreams and recognize that today's youth are the leaders of tomorrow. They need skills, knowledge, and opportunities to succeed in an ever-changing global landscape and learn how to turn their innovative ideas into realities.
The partnership between these two organizations makes a positive impact by helping equip children and youth with these necessary skills. For every successful transaction made with OTT Remit, the company will make a $3 donation to support the youth entrepreneurship and leadership initiatives provided by b2Bpreneur.
Supporting the Next Generation
OTT Remit is proud to support the communities it serves by nurturing its young people. 
The ground-breaking programs offered by b2Bpreneur give young people the opportunity to turn their ideas into meaningful businesses. In the process, they develop leadership skills and learn creative problem-solving that nurture future success – for themselves and their communities.
Empower Dreams through Every Transaction
Users of OTT Remit can now be part of this mission to empower children and youth to become the business and community leaders of tomorrow. Use OTT Remit to send money and $3 will be donated to b2Bpreneur with every successful transaction. Visit the www.ottremit.com to download the app.
About b2Bpreneur
Based in Toronto, b2Bpreneur is a not-for-profit organization that builds entrepreneurial skillsets among children and youth ages 6 to 29. The organization empowers young leaders through workshops, mentorships, networking, and business fairs. Young entrepreneurs build character and leadership skills in four core areas, including financial literacy, arts, technology innovation, and social ecology. To learn more about b2Bpreneur, visit www.b2bpreneur.org or see @b2Bpreneur on Facebook.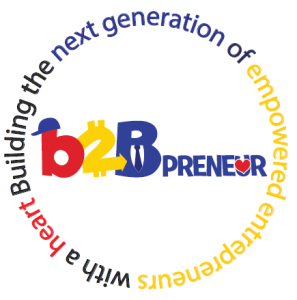 Disclaimer: The views and opinions expressed by the authors in this publication are their own and do not necessarily reflect the views of OTT Remit, OTT Financial Inc., and the OTT Group of Companies. This publication is provided for general information purposes only and should not be considered as exhaustive or comprehensive in covering all aspects of the discussed topics. It is not intended to replace seeking advice from a specialist or professional.