OTT Remit, an international remittance service provider, announced its partnership with the Filipino-Canadian Dental Hygienists Society (TFCDHS) in supporting their mission to make meaningful differences in the lives of the Filipino community.
Communities working together for a brighter future
OTT Remit is excited to support the Filipino community through this new partnership and is committed to enabling individuals to support their families and communities by improving access to dental healthcare and alleviating financial burdens where possible. 
TFCHDS and OTT Remit share the same goal of serving the Filipino community. We believe that by working together, we can support the valuable community work that TFCDHS performs, such as providing oral health services, assessments and education for vulnerable and marginalized communities.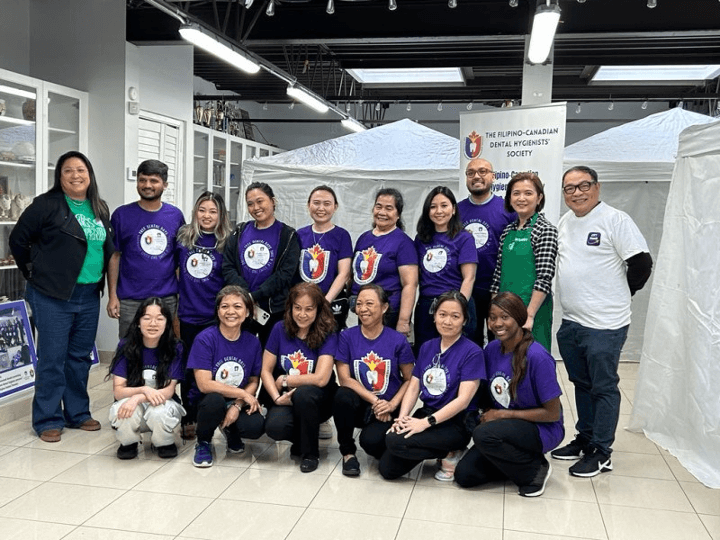 Earn rewards while helping others
 OTT Remit provides a simple, secure solution for Filipinos to send money to loved ones back home. We're the only remittance company that allows you to earn points towards fee-free transactions and redeem rewards. And we're also excited to announce that with every successful transaction using OTT Remit to send money, $3 will be donated to the Filipino-Canadian Dental Hygienist Society, further demonstrating how the partnership between OTT Remit and TFCDHS helps our community access dental care and provides financial support to those who need it most.
About the Filipino-Canadian Dental Hygienist Society
The vision of TFCDHS is to establish a community built on trust, unity, and confidence by providing oral assessments, oral cancer screenings, and dental hygiene services to vulnerable communities in and around the Greater Toronto Area. TFCDHS members also volunteer their time to offer free oral health education at community events and can provide referrals to low-cost dental facilities in the GTA. To learn more about TFCDHS visit .
Disclaimer: The views and opinions expressed by the authors in this publication are their own and do not necessarily reflect the views of OTT Remit, OTT Financial Inc., and the OTT Group of Companies. This publication is provided for general information purposes only and should not be considered as exhaustive or comprehensive in covering all aspects of the discussed topics. It is not intended to replace seeking advice from a specialist or professional.