One of the most cherished Filipino traditions is sending "balikbayan boxes" filled with love, presents, and treats back home to the Philippines. These packages carry the warmth of family connections and the essence of home. In the past, balikbayan boxes were often sent exclusively during Christmas season due to high costs of shipping and lengthy delivery times. In this blog post, we'll tell you how you can send love all year round!  
 LBC now provides customers with the convenient choice of 1-lb packages via air starting at only $10. However, with the added benefit of using OTT Remit to send money back home, this offer becomes even more enticing. By using your accumulated points, you can claim an LBC eGift card worth $10, enabling you to send a 1-lb package free of charge. This means the ability to send smaller, more frequent packages with ease.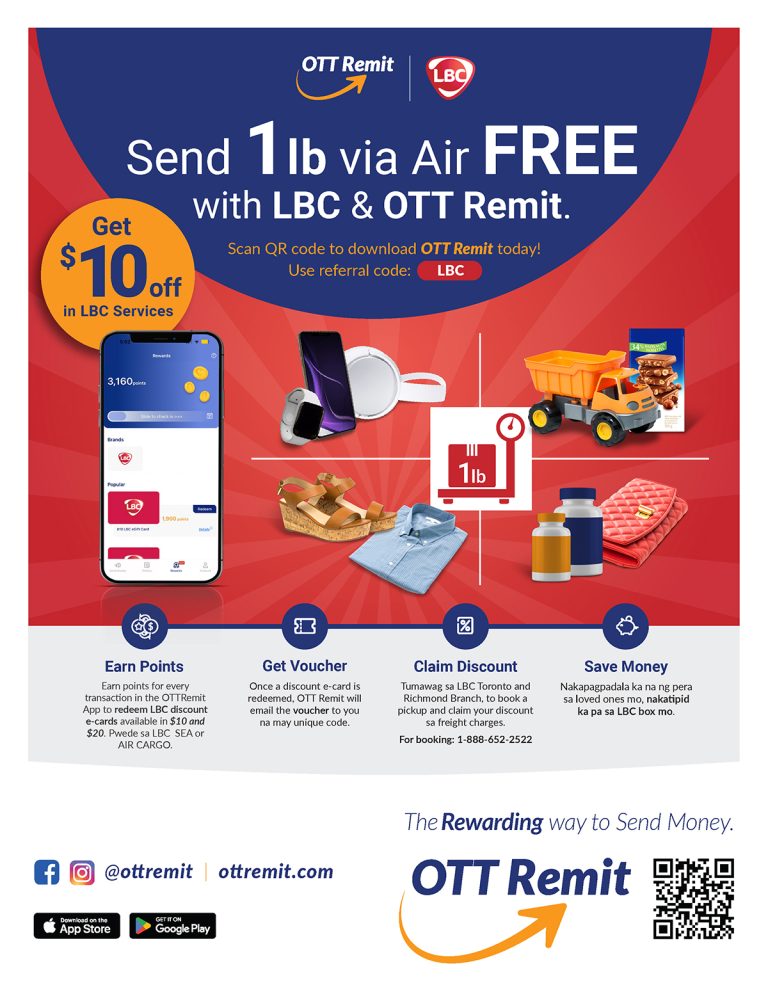 Whether it's a birthday surprise, a token of appreciation, or simply a random act of kindness, Filipinos can now send their heartfelt gifts and packages anytime, making everyday feel like a special occasion. The ability to send packages and to send money from Canada to the Philippines fosters a sense of togetherness that knows no boundaries. 
Disclaimer: The views and opinions expressed by the authors in this publication are their own and do not necessarily reflect the views of OTT Remit, OTT Financial Inc., and the OTT Group of Companies. This publication is provided for general information purposes only and should not be considered as exhaustive or comprehensive in covering all aspects of the discussed topics. It is not intended to replace seeking advice from a specialist or professional.